Solution for Agribusiness
HECTERRA
This is a simple yet effective application for the agro-industry, which allows controlling field works based on telematics data.
The solution delivers transparent data about fields, crops, and field operations to the employees and managers of agricultural enterprises. Having the exact information about who, when, and how was сultivating the crops, the clients can effectively plan and improve the agribusiness processes.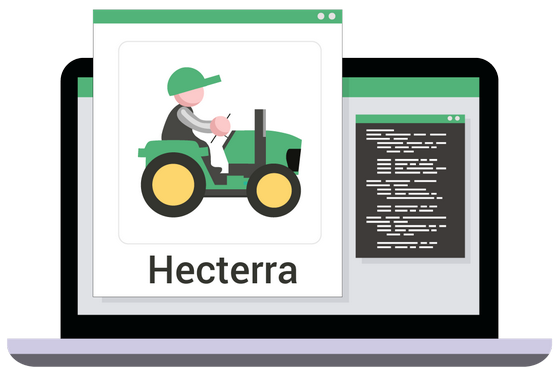 Special Vehicles Control
The clients get clear data about the quality and volume of the field operations, as well as about the actions of the agricultural vehicles and vehicle operators.

Reliable Data
Hecterra calculates the field cultivations of complex shapes, taking in omissions, overlaps, and uncultivated areas inside the fields.

Automated Calculations
The application calculates the cultivated field areas, fuel consumption, mileage, speed, and other parameters, saving employees' time.

API Integration
Transfer data from Hecterra and employ it in any accounting systems using API.